Strong Points


We have budget-friendly, affordable price settings that offer peace of mind, so that customers can continue to use our services for a long period of time.
We have one of the largest quantities of studio programs in Japan. Customer can choose from these freely, and no additional fees are required.
Cost performance is further enhanced because these stores can be used in conjunction with all FITNESS GYM JOYFIT24 stores, which are open 24 hours a day, 365 days a year!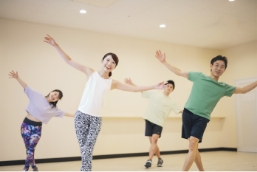 Some customers are concerned about the gym not being open when they want to go. They want to enjoy fitness at any time they like, such as when they are feeling inspired or when they have some spare time. At JOYFIT, we have long business hours running from 6 a.m. to 12 a.m., so it is possible to exercise whenever it is convenient for you.
(*Please note that the business hours vary from one store to another.)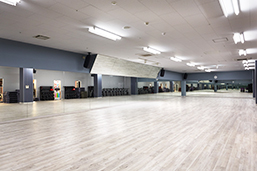 We offer an abundance of fitness-centered programs that people of all ages--from young to elderly--can enjoy. Our wide-ranging programs are highly popular, and even our customers who visit every day say they never get tired of them. These include dance programs that are enjoyed together with music, yoga programs providing relaxation, and tai chi programs that promote health. Not being able to dance skillfully is not a problem. We place a focus on achieving results while having fun. Effectively combining machine exercises with the programs greatly enhances results.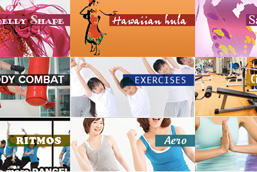 We offer an extensive assortment of aerobic exercise machines, such as running machines, as well as free weights and dumbbells for building muscle. Our highly experienced trainers and staff members provide support regarding methods of use and so on, so that customers can move closer to their ideal body shape. It is possible to develop a machine training regimen that is in line with the health goals of the individual, and incorporates day-to-day health promotion, dieting, and strength building.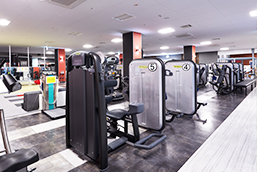 We have an extensive follow-up system for individuals in which we provide polite guidance, so even beginners can feel reassured. Our highly experienced trainers and staff members attentively offer advice on training methods--such has how to correctly use the machines and how to move effectively--in accordance with each person's needs. JOYFIT works hard to address the questions and concerns of customers before they start exercising.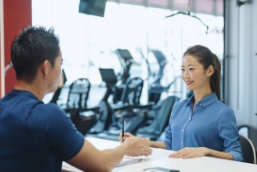 After throughly washing off your sweat at our well-equipped shower room and powder room, you can make yourself comfortable at our relaxation room. Also, please feel free to use our communication space for lively conversations with friends.
At JOYFIT, it possible to spend time exercising, relaxing, and so on with a sense of reassurance, and we thus support the "lifestyle" of our customers.

Shower room

Relax room

Powder room